CHIEF OF THE NAME KEITH, THE 14TH EARL OF KINTORE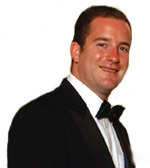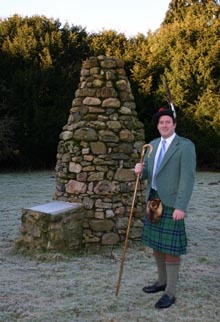 "James William Falconer Keith, the 14th Earl of Kintore, Chief of the name Keith, succeeds his father and pledges to continue as an active and involved Clan Chief.
At 29 years old he becomes one of the youngest Chiefs. He brings a new and modern spirit to the title. Upon receiving his education at Gordonstoun and Sunderland, he traveled the world extensively. Over the past decade he has continued his education through world travels in such places as Thailand, Australia, South America, Africa and even a brief six-month stint working on a construction crew in America.
Having grown up in a very traditional aristocratic Scottish home, he is an experienced hunter, outdoors man, and is at home on any highland dance floor. He now focuses his time and interests in the estate of Keith Hall in Inverurie."
Darrell Keith, Lieutenant to the Chief, Keith & Kin, Spring 2005.